Register a domain
THATS A PERFECT FIT
FOR YOUR BUSINESS
The right domain name is vital. It tells your customers:

Who you are

What your business does

What you can do for them
Registration Offering
Check out our variety of domain registration packages and pick the one that best fits your needs. Not sure?
Call our sales team and we'll be happy to assist you.
| price/year | 1 Years | 2 Years | 5 Years | 9 Years |
| --- | --- | --- | --- | --- |
| .com* | TK. 1200 | TK. 2400 | TK. 6000 | TK. 10800 |
| .net* | TK. 1200 | TK. 2400 | TK. 6000 | TK. 10800 |
| .org* | TK. 1200 | TK. 2400 | TK. 6000 | TK. 10800 |
* The availability of any domain is subject to the results of queries to the databases of independent domain name registries. As such, Deluxe cannot take responsibility for inaccuracies in search results. Deluxe also cannot offer any guarantees pertaining to domain name registration. In the rare event that payment is collected for an unsuccessful domain name registration, Deluxe will reimburse payment amount. If the domain is not renewed prior to expiry, a Renewal Grace Period of 30 days allows the Registrant to renew the domain at the standard rate. After this Renewal Grace Period there is a 30 day Redemption period during which time Registrant may repurchase the domain for $89 plus the cost of the one-year renewal.
Register a Domain
With Infobase
Your entire online presence begins with having a memorable domain name. We'll get it
registered for you easily and affordably.
Brand Your Domain
When you team with us, it's not just a "one and done" kind of deal. We'll take the time to get to know your business through our brand identity packages and help you find and register a domain name that perfectly reflects your brand identity.
Protect Your Business
With a business to focus on, you don't need to be worrying about things like losing your domain name. We'll take care of getting it registered the right way so you can take care of what matters most to you — running your business.
Even More
Domain Services
You will be able to add these services during the domain registration process.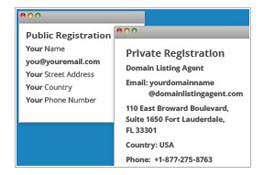 Domain Privacy
We can mask your publicly available (WHOIS) information and replace it with ours so you're less likely to be bothered by unwanted solicitations or spam.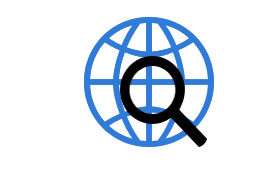 Domain Monitor
Expiration dates, status changes and more, we'll notify you immediately of any important attribute changes to your domain.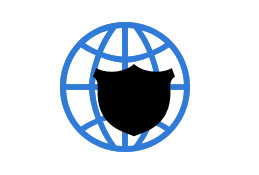 Domain Guard
We'll send you an email every time someone registers a domain name similar to yours, whether it's .com or .net.